A great turnout for the K-8 football camp! Half price for all 8th graders next week who couldn't make it today.

We are hiring for next school year! If you know of anyone interested in any of the following positions, send them our way! 2022-2023- Middle School Reading Specialist 2022-2023- High School Spanish Teacher (3 classes) 2022-2023- 7th/8th Grade Math Teacher Executive Secretary to the Superintendent and Governing Board The following link has more information:
https://www.sjusd.net/page/human-resources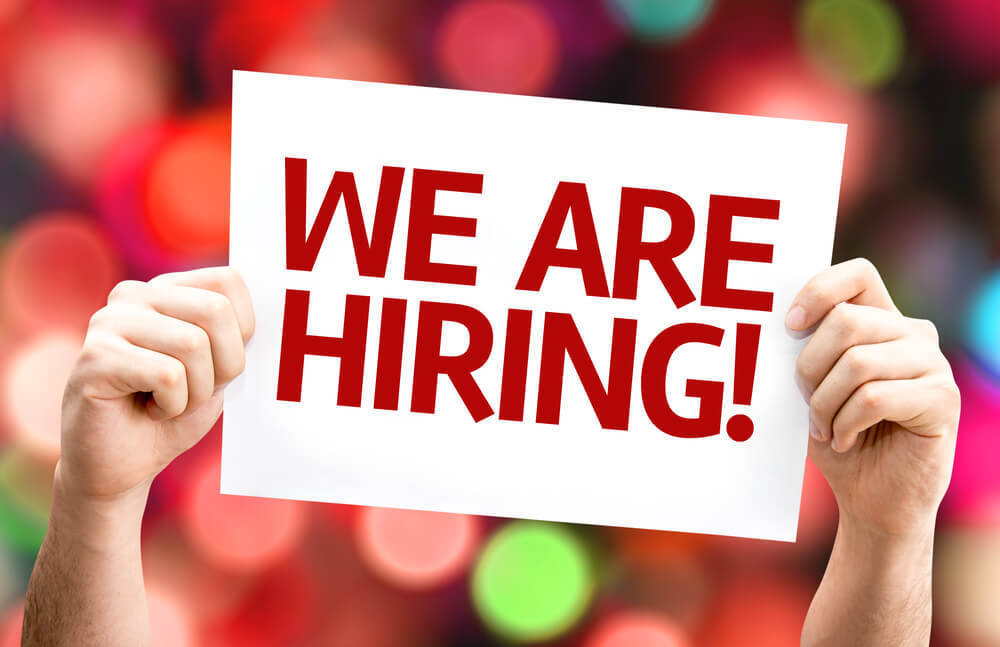 Youth Football Camp...Don't forget to be there 30 minutes early on the 13th for registration!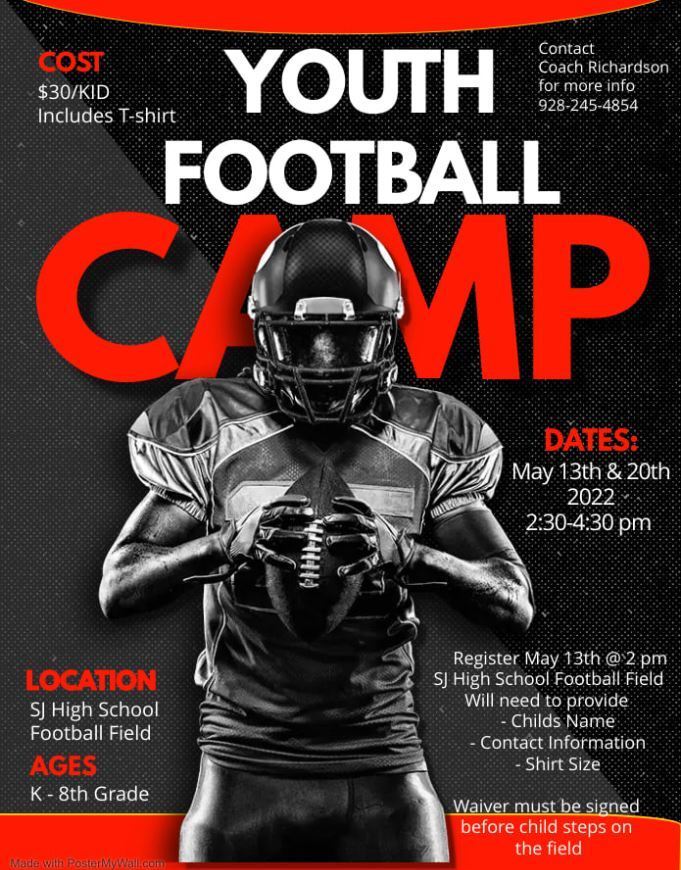 SJ Youth Football Camp! K-8th. $30/Kid. May 13th and May 20th 2:30-4:30 @ HS Football Field. Registration is May 13th @ 2pm.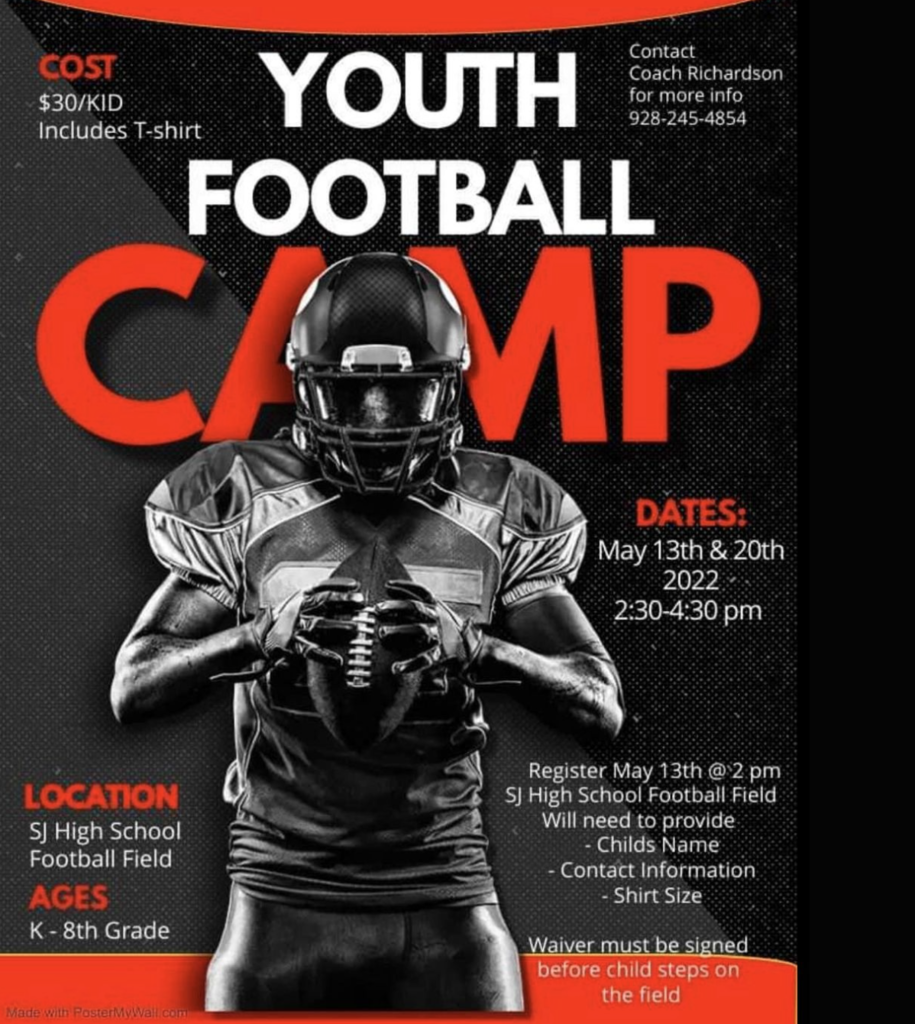 GREAT job/career opportunity! We are sad to see Katelyn Stumbaugh leave the district office but excited to see how her new adventure goes. With Katelyn leaving, we are currently searching for a new district Executive Secretary. This secretary works directly with the superintendent and Governing Board. If you know someone who is organized, prompt, and great to work with, send them our way! We hope to fill the position by the middle of June. Here's the link with more information.
https://www.sjusd.net/page/human-resources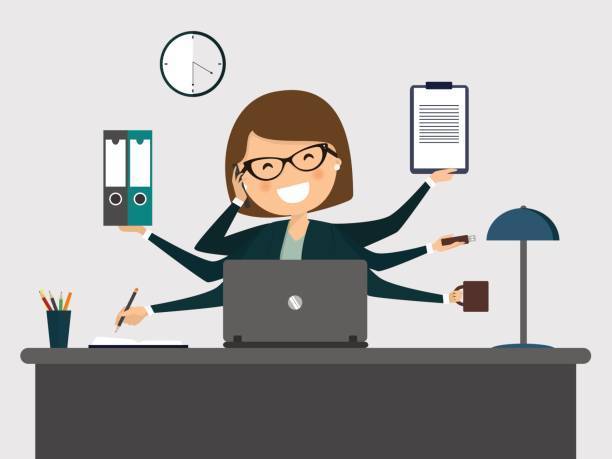 Back to School Immunization Information.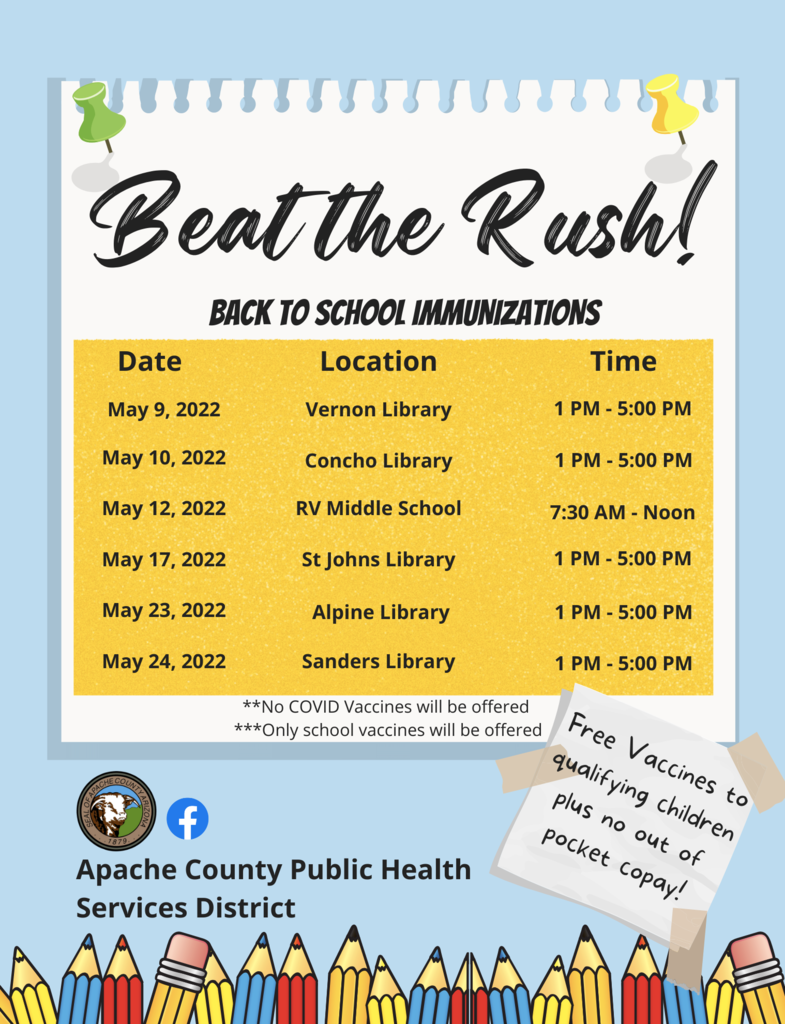 Our students need your vote! A few months ago, our high school entered the Vans Custom Culture Contest (thank you Tawnya Wood!). The grand prize is $50,000 for the school's art program, with four $15,000 runner up winners. We made it into the design round, and two students (Merlynn Mack and Maizie Kellogg) were chosen to put their design on actual shoes! We submitted pictures of our custom Vans (attached to post) and made it to the Top 50, where the public now chooses their favorite. Please click the link below and vote for Merlynn and Maizie! Voting ends May 6th and you can vote once a day.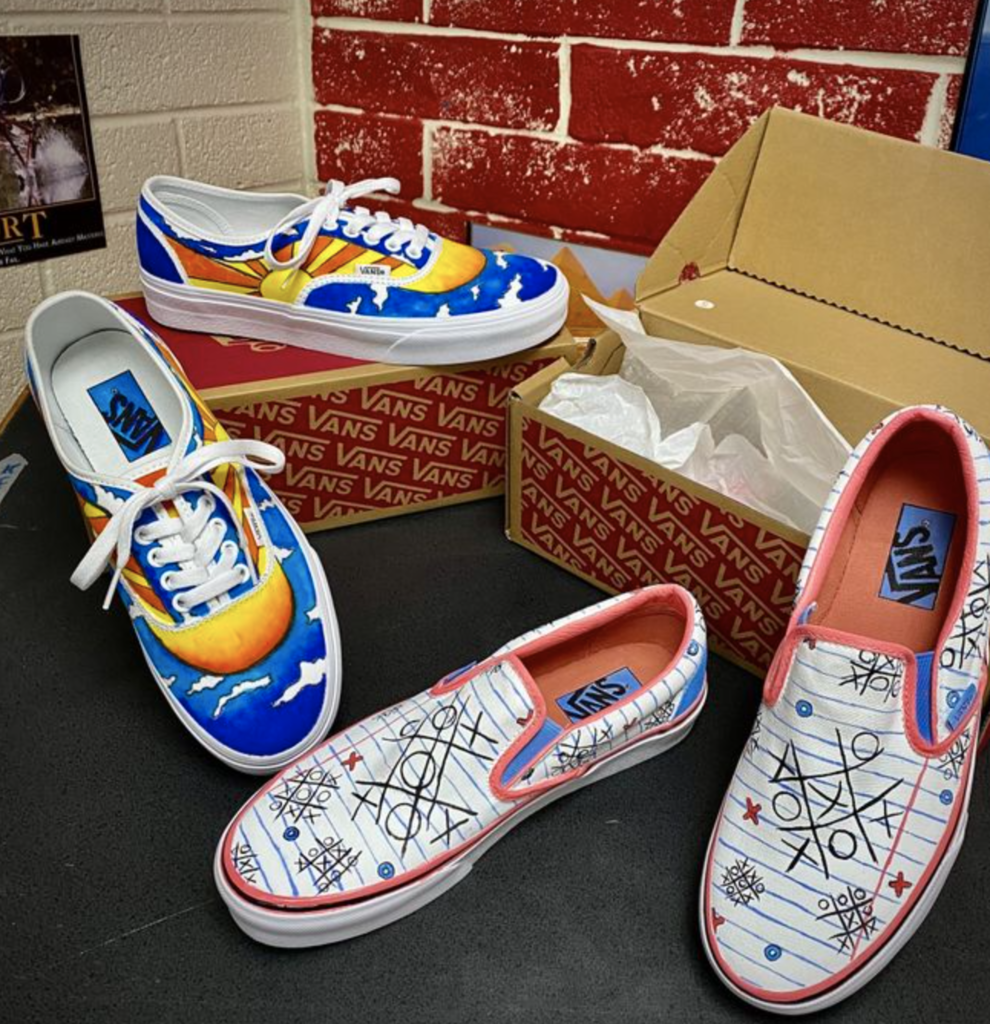 Come join our team! The District is now hiring for the following positions. Certified Positions 2022–2023 - High School Math Teacher 2022–2023 - High School Special Education Teacher 2022–2023 - Kindergarten Teacher (Full Time) 2022–2023 - Middle School P.E. Teacher 2022–2023 - Middle School Reading Specialist (Full Time) Classified Positions 1:1 Aide Cafeteria Worker - Part Time Drama Play Director/Drama Club Sponsor High School Special Education 1:1 Aide - Part Time Maintenance Worker Part Time Bus Aide Speech/SpEd Aide - Part Time Substitute Bus Aide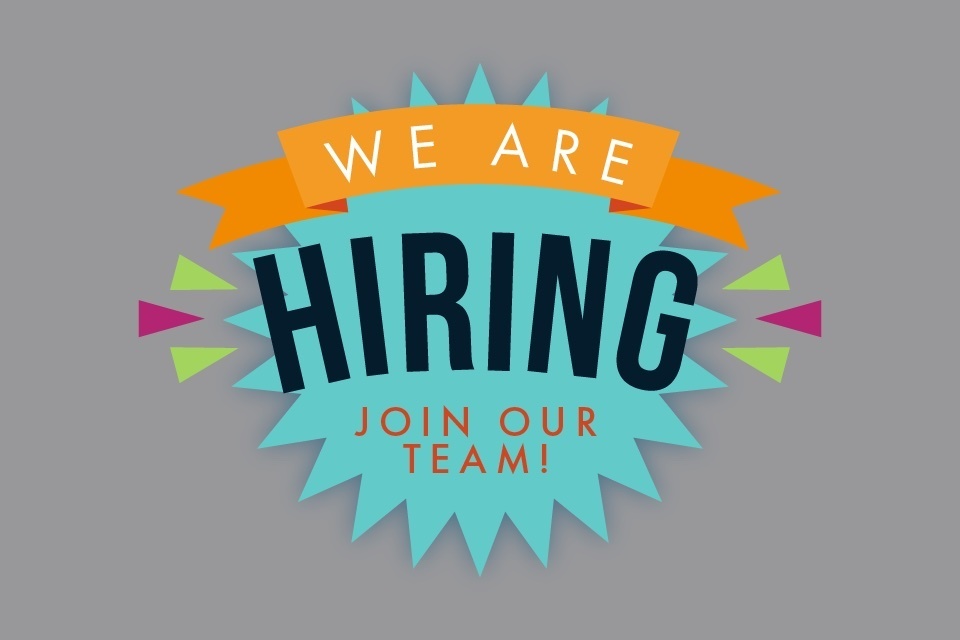 Not only is she a great teacher, but Mrs. Bradshaw knows her college basketball! She won our district's ESPN Tournament Challenge March Madness bracket, correctly picking Kansas to win it all. Her students were sure proud of her this morning!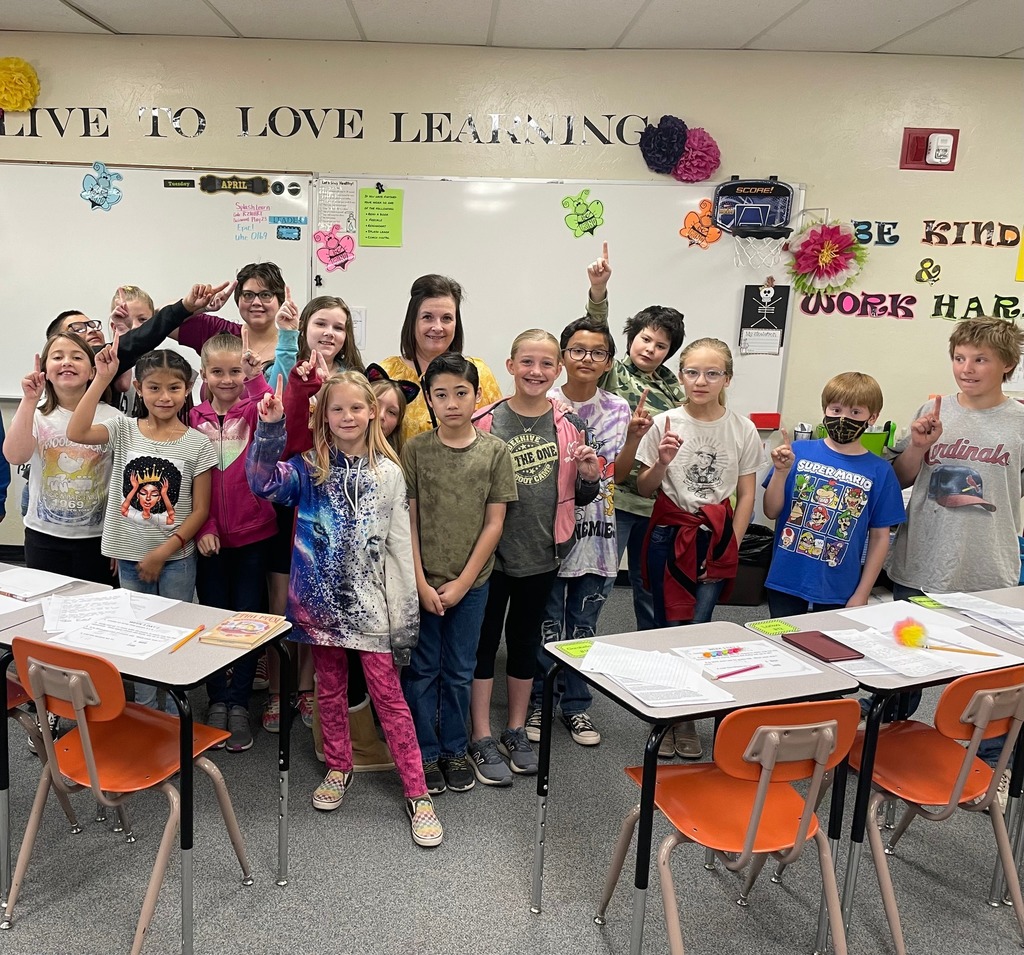 May 2-6 is Teacher Appreciation Week. We have some amazing teachers in our district that go above and beyond. If you get a chance, please share your appreciation with them this week. Thank you teachers for making our district what it is!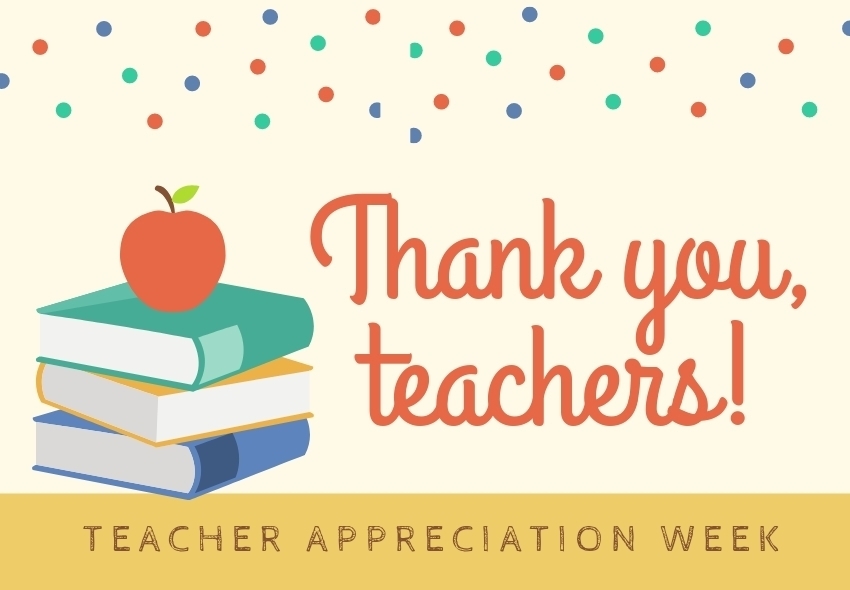 Another great St. Johns Middle School Spelling Bee in the books! The students did amazing. Thank you to all of the teachers and staff who make this a great tradition. Keyton Musgrove was the champion, with Diana Oliver and Cooper Heap joining him in the top three.