If you are planning on doing a float for the homecoming parade and have not filled out the float form, please get with Olivia Wiltbank at
wiltoli@student.sjusd.net
or call the high school office. We don't have a lot of float forms turned in and we want this to be a successful parade! Remember the parade will follow the same route as last year!

Homecoming should be a lot of fun! Brandi Oveson and the student council have put together a great series of events. Please come out and join us in the festivities next week.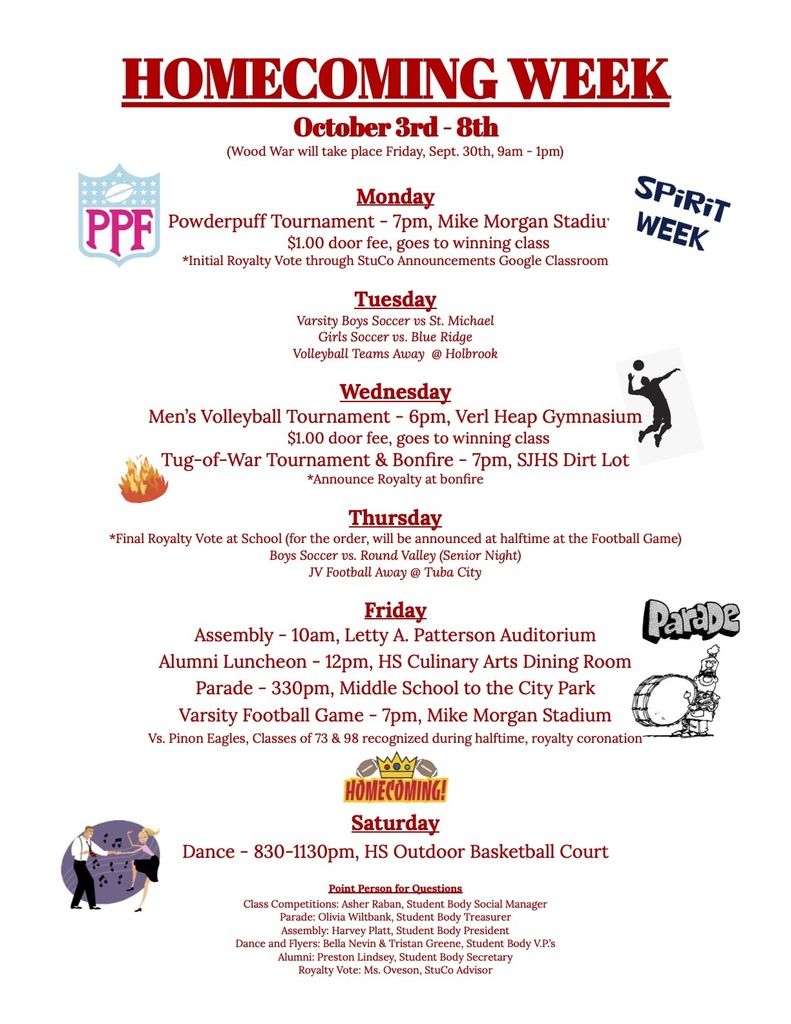 The Homecoming Parade will be next Friday, October 7th. We will be following the same route as last year, starting from the middle school and ending at the park. See map for more details.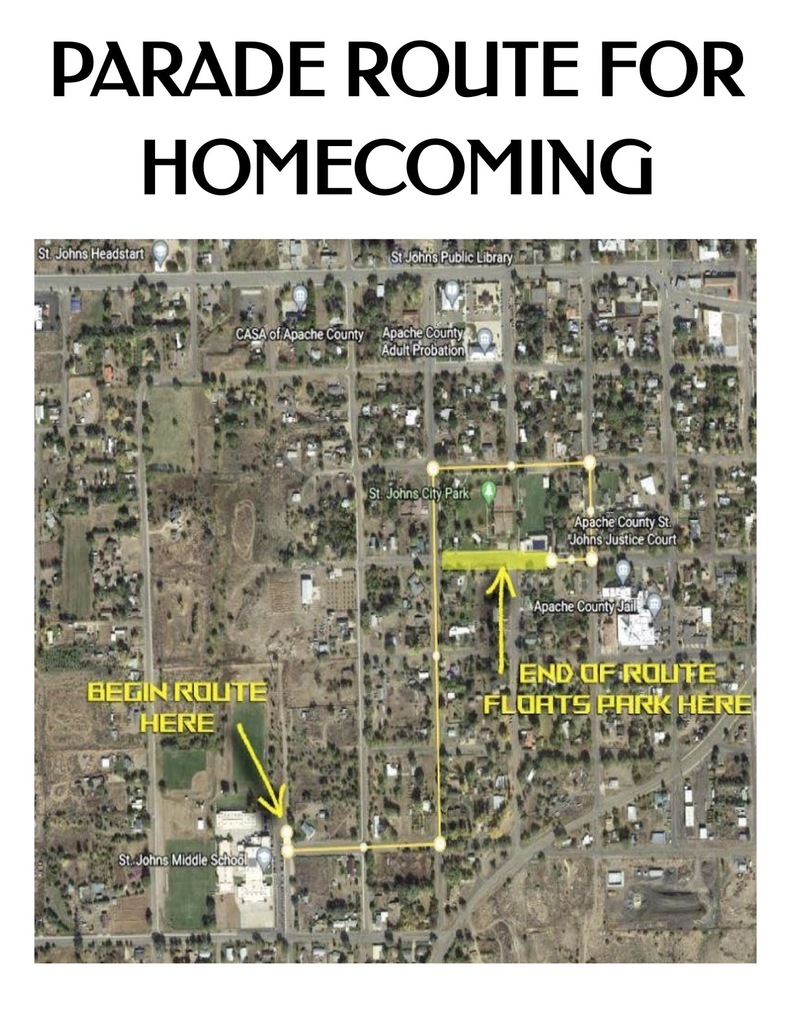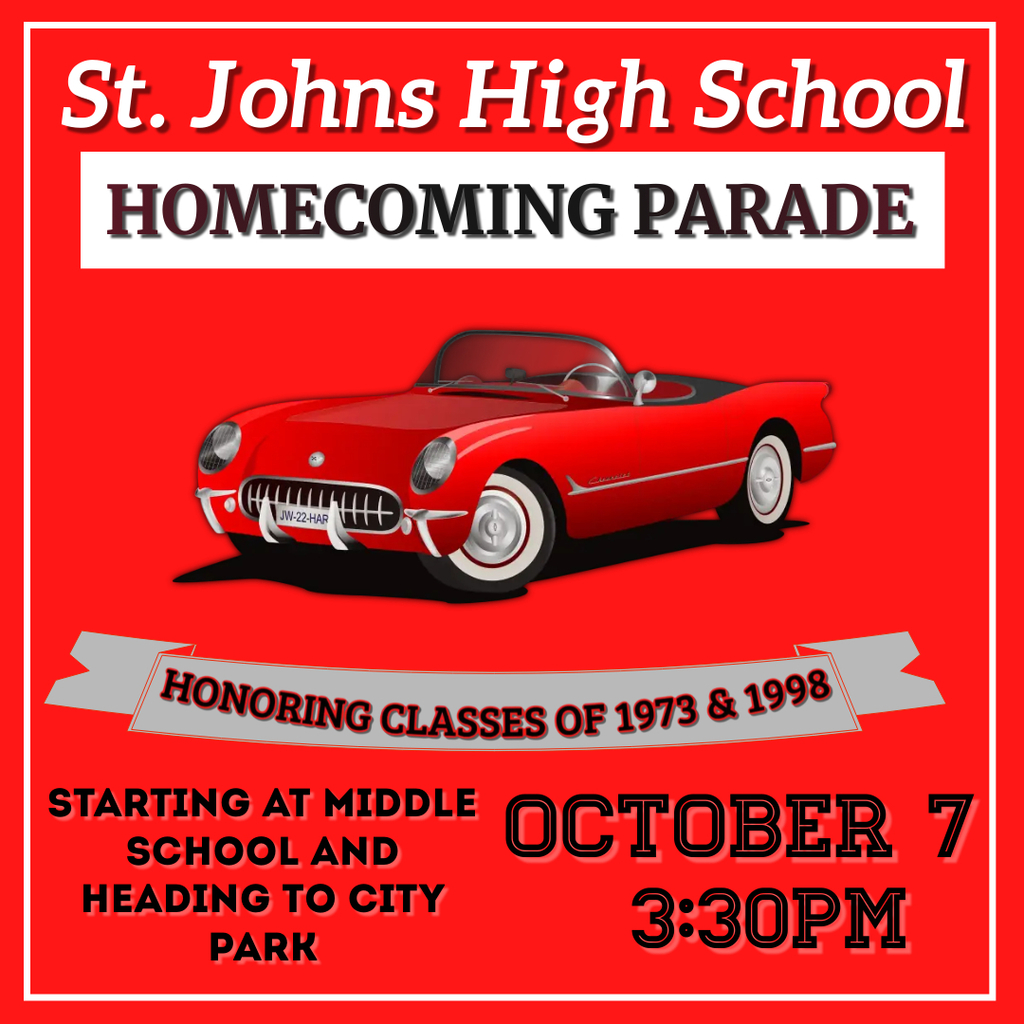 The Fine Arts event tonight has been CANCELLED due to major leaks caused by the rain.

Homecoming is just around the corner (October 3-8). We are excited to welcome back the classes of 1973 and 1998. Please spread the word!!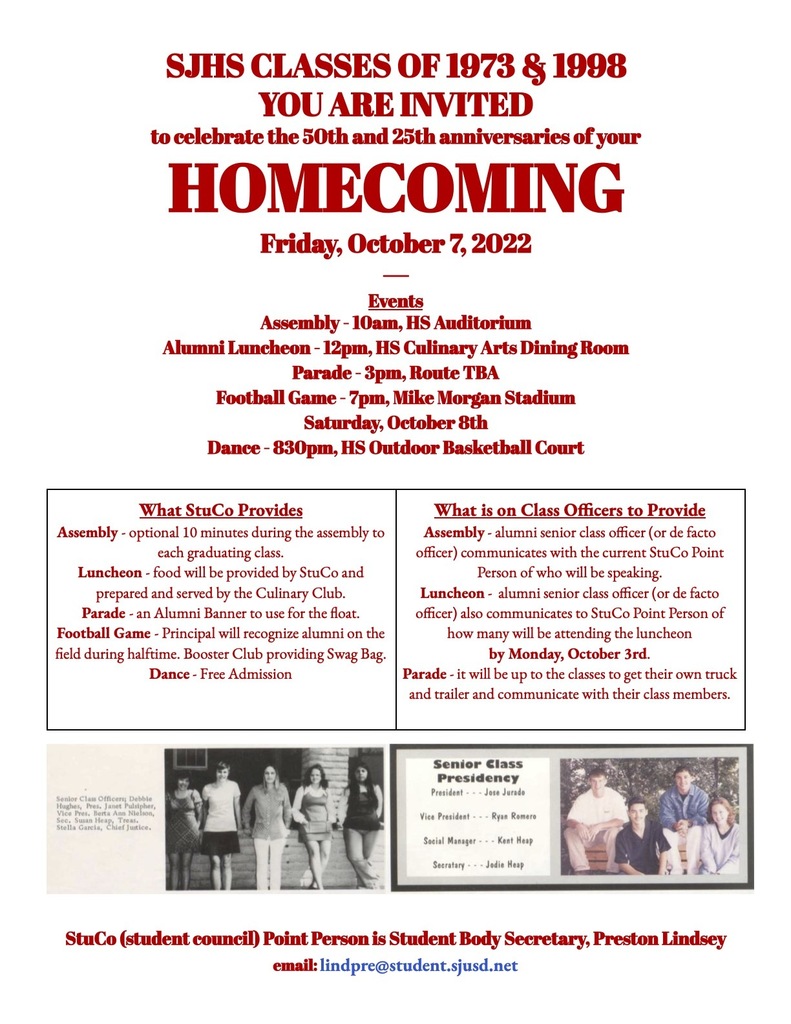 Wear Pink!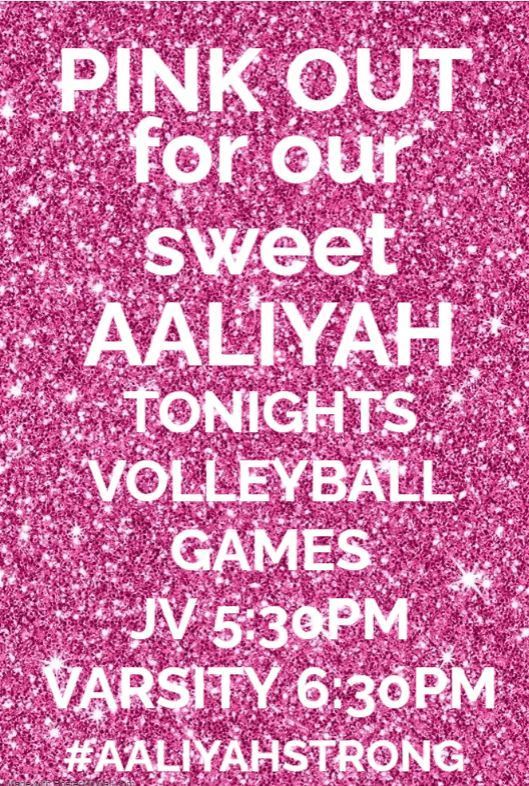 Friday night was great! Thank you Coach Morgan for all the great years, and thank you everyone for coming out and celebrating.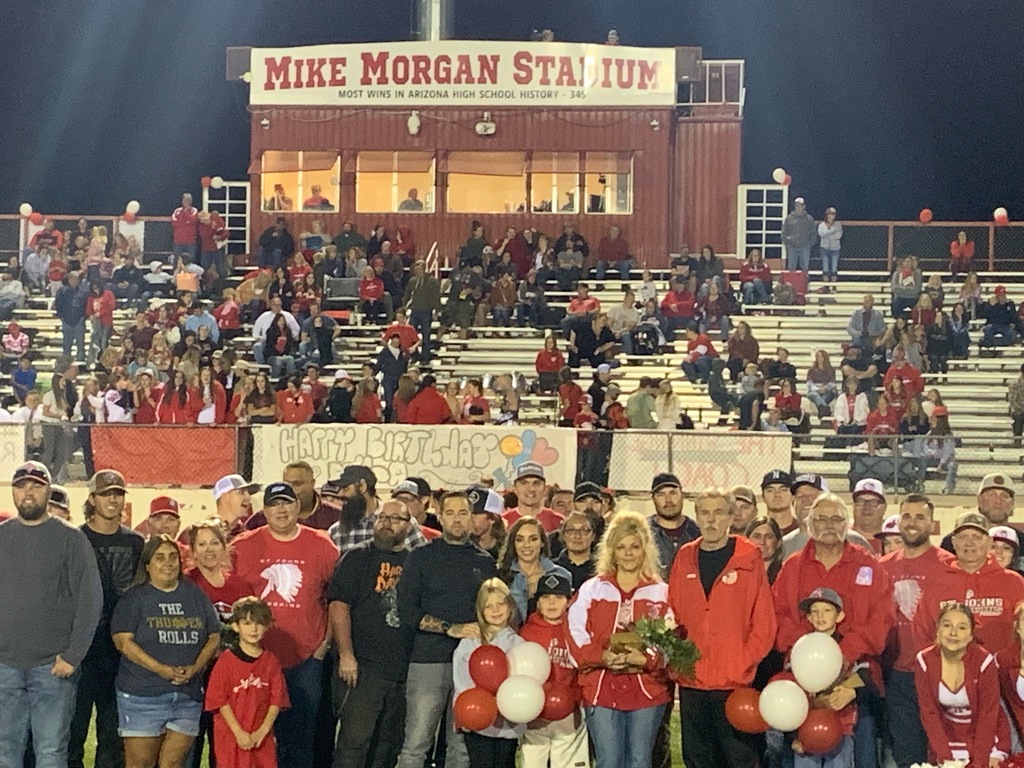 Save the date!

We are sure proud of Maizy and Jarom and their writing pieces at the Apache County Fair! We have some great writers!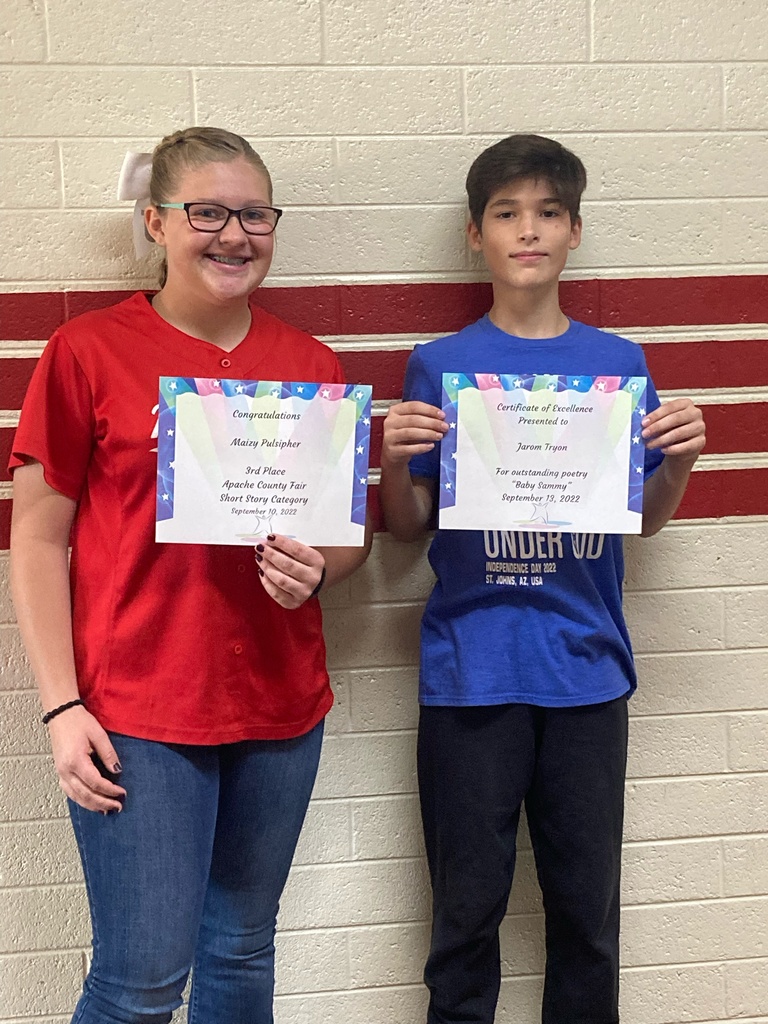 Tomorrow night!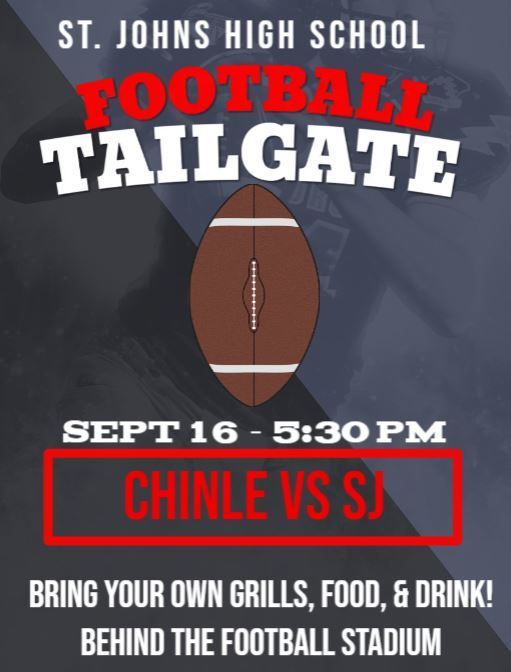 Coach Morgan is the winningest high school football coach in AZ history and we want to honor him, his former assistant coaches, former players and his family this Friday.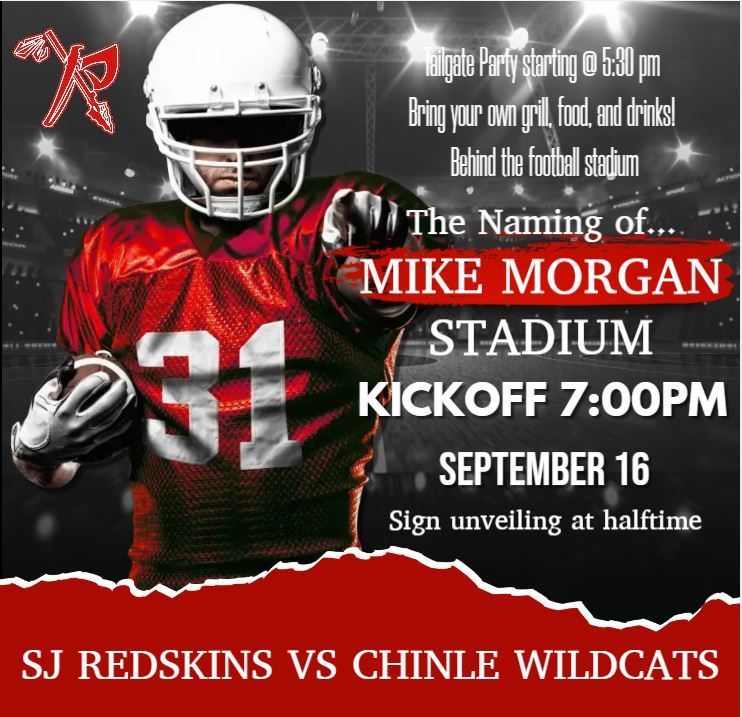 SJUSD will be closed tomorrow, Sept 9th. Go and enjoy the Apache County Fair!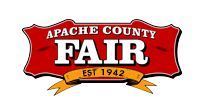 1st Annual Salute to Service Game will be Thursday, September 8th starting at 7pm at the HS football field. We will be honoring our local service men & women before the game starts.

Mike Morgan Stadium!!! Community, alumni, previous players, and all else, we are excited to announce that the St. Johns High School football field is being named MIKE MORGAN STADIUM!!! We invite you to join us on September 16th for the varsity football game verses Chinle (where Coach Morgan started his career), and the unveiling at halftime. We send a special invite to any of you who played for or coached with Coach Morgan. We'd like you to be a part of the celebration! Spread the word, bring the family, and come celebrate the winningest coach in AZ! See you there!

its rivalry week!

The first SJHS home football game is tomorrow night. Just a friendly reminder tickets are $5.00 per person for 1st grade and up. If you have bought the Booster Club membership and received the parking pass, this does not get you into the game for free. You are still required to pay $5.00 per person in the car (Unless you have the Family Pass) The Booster Club parking gate will only be accepting cash. Family Passes can be purchased at the District Office for $190.00. Family passes get family's into all of the home games for the current school year, for all sports. Previous year's passes will not be accepted! *The school district has a new point of sale system and tomorrow will be our first time using it at the ticket stand and concessions. We will be able to accept cash, card, and checks. Please be understanding while we work out any kinks.

Have you ever wanted to pursue a teaching degree but don't know how while living in St. Johns? We have partnered with Arizona State University to provide opportunities for people to get their teaching degree online for free! That's right: someone could pursue a teaching degree without ever leaving St. Johns. On Wednesday, August 24th at 4pm at the High School Library, we will have a representative from ASU here to provide more details of the program. Please come and bring anyone you know who would be interested. We are excited about this partnership and the opportunity it provides to "grow" our own teachers right her in SJ.


Happy 1st day of school from the District Office! We are looking forward to a fantastic year!