OPENING FOR PART-TIME POSITION The middle school is in need of a one-on-one aide for an amazing young woman. Those interested would just need to be able to qualify for a fingerprint clearance card, be dependable, and love to be around kids. The position would be part-time: Mondays and Tuesdays from 8am-3:15pm. If you or anyone you know is interested, please reach out to Kate Stumbaugh at the district office:
kstumbaugh@staff.sjusd.net

Due to icy conditions, the Hunt/Concho bus route will be on a two hour delay in the morning. All other bus routes will be on regular schedule.

For our students who may be interested in Little League baseball, here is information from the City's Little League committee. Little league baseball registration starting soon! -Early Bird Feb 1-7 $60 Tball $30 -normal Registration Feb 8-21 $65 Tball $35 -Late registration Feb 22-28 $70 Tball $40 -after feb 28 we will try to get the player on a team but there are no guarantees. Here is the link to register
https://tshq.bluesombrero.com/stjohnsllaz
Assistance is available if needed to help cover registration fees. Please see the following website for more information or contact Jasmine Brundage @ 775-277-9190
https://www.littleleague.org/call-up-grant-program/

EXCITING NEWS! Over the past year, the school district pursued a grant (the Final Mile Project) that would bring a high-speed internet provider to St. Johns. Our hope in pursuing this grant was to provide an option for high-speed internet for our students in their homes while also giving community members this much-needed option as well. In short, after a long process, we were awarded the grant and Triad Wireless (based in Phoenix) has installed towers at each of our schools and is now offering high-speed internet plans to community members. Attached is Triad Wireless' flyer that includes their contact number for any community members who are interested. A "line of sight" from your house to one of Triad's towers at one of our schools will be needed. If you call Triad Wireless, they can provide more details. Please note that the schools and the district have no control over Triad Wireless or their services. Once you sign up with Triad, you will be dealing only with Triad, not the schools. Students who qualify for free or reduced-price lunches and others may qualify for a discount on their internet services through the Affordable Connectivity Program. See website for details:
https://www.fcc.gov/acp
We hope that this high-speed internet option can be beneficial to some in our community.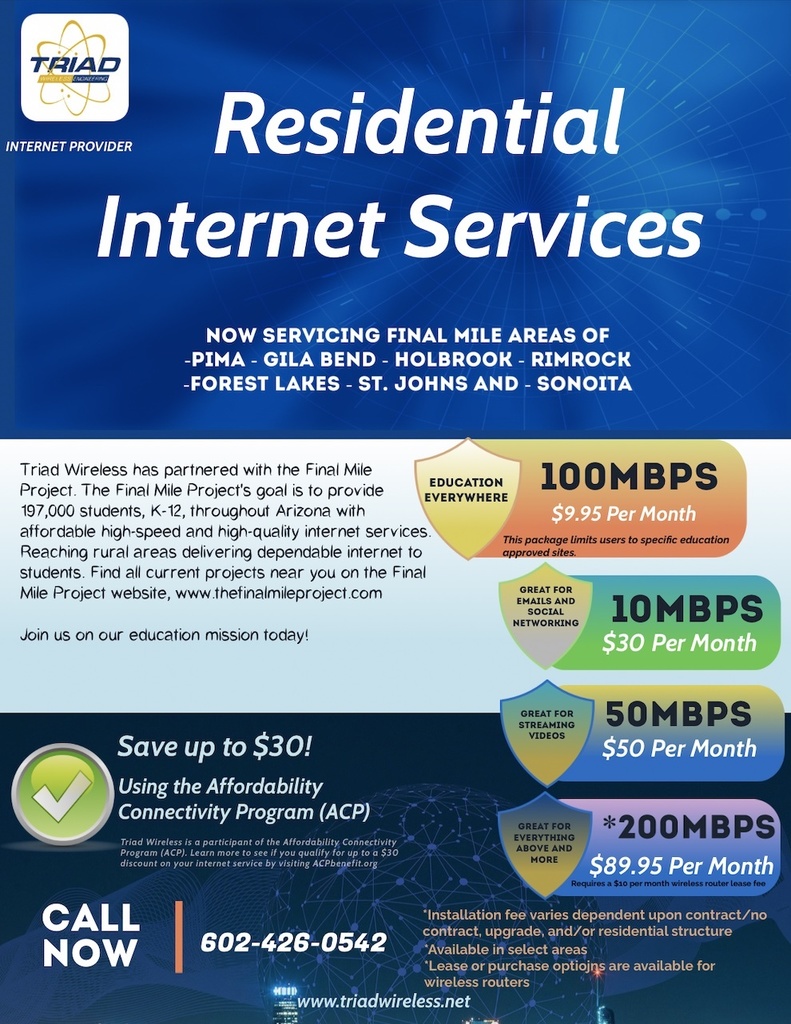 Junior Parents & Guardians, this is for you!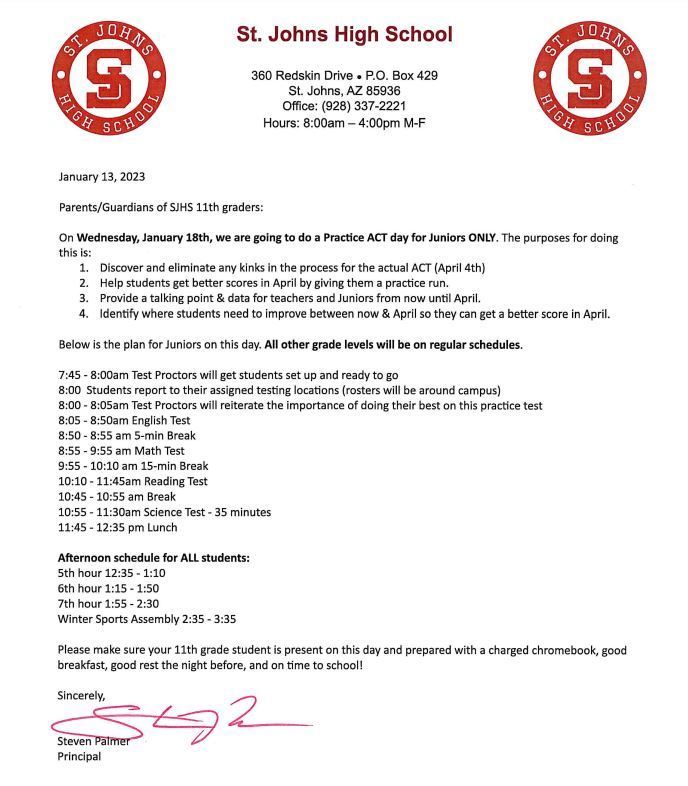 We appreciate our local law enforcement officers for all they do each day and night to keep us safe! Thank you SJPD & ACSO!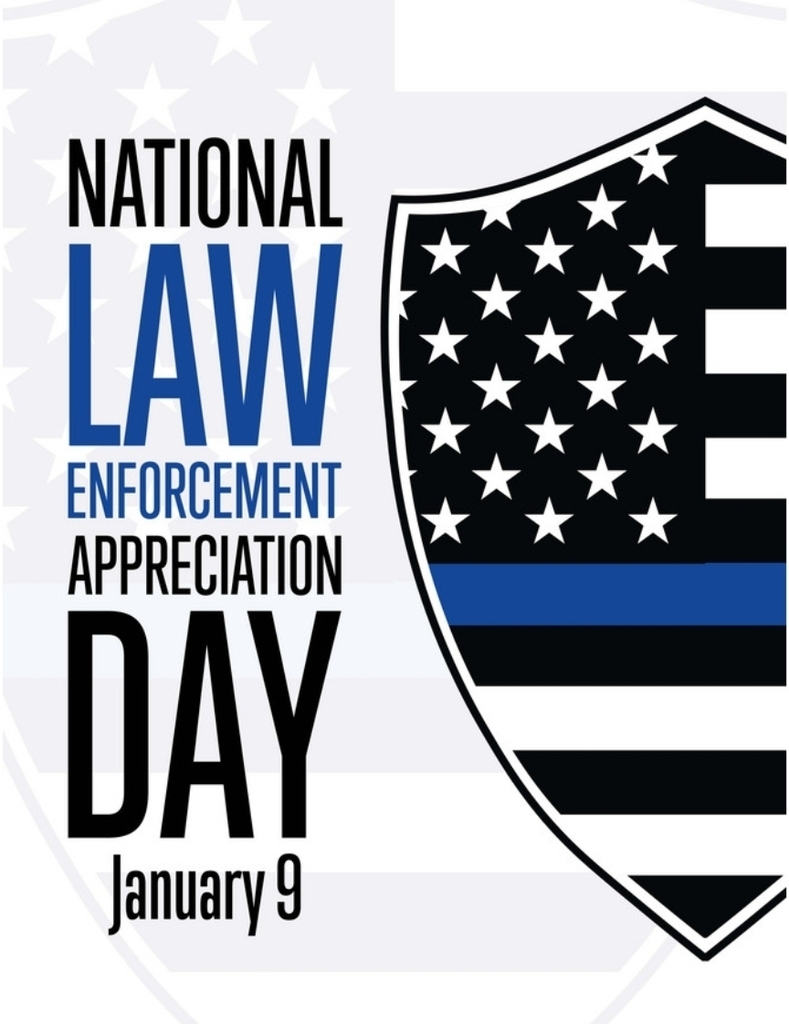 Buses are running on a normal schedule this morning.

The new floor in the High School Small Gym looks amazing! Thank you to the Arizona School Facilities Oversight Board for agreeing to cover the cost!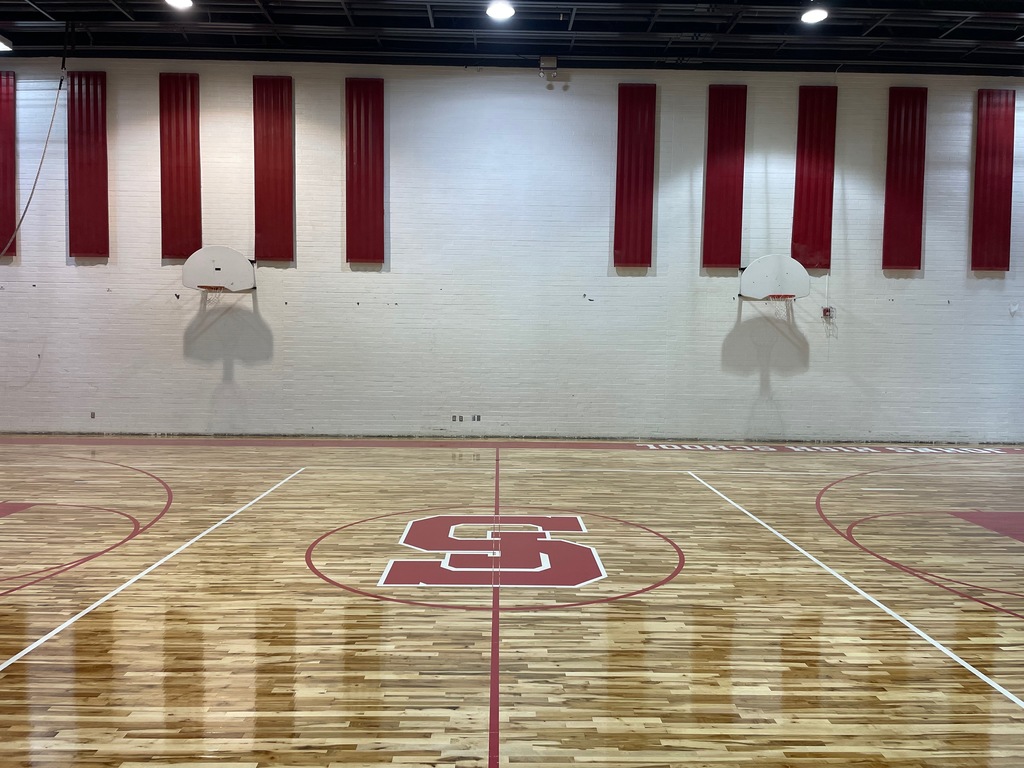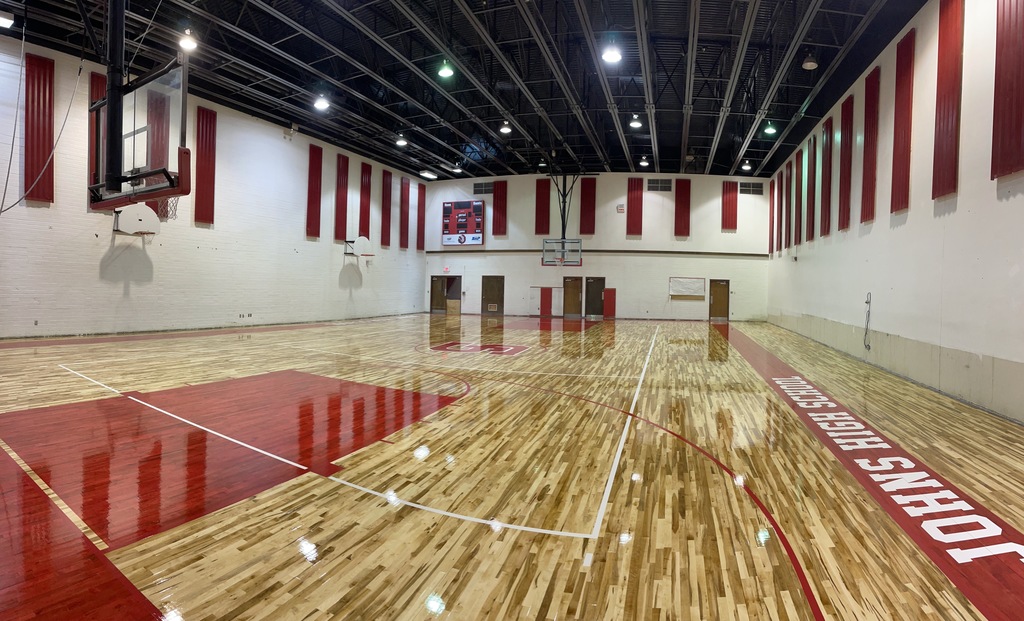 The 8th grade Volleyball team is headed to Joe City tomorrow to the semi finals and finals for the White Mountain League. Lets wish the team luck! GOOD LUCK GIRLS!!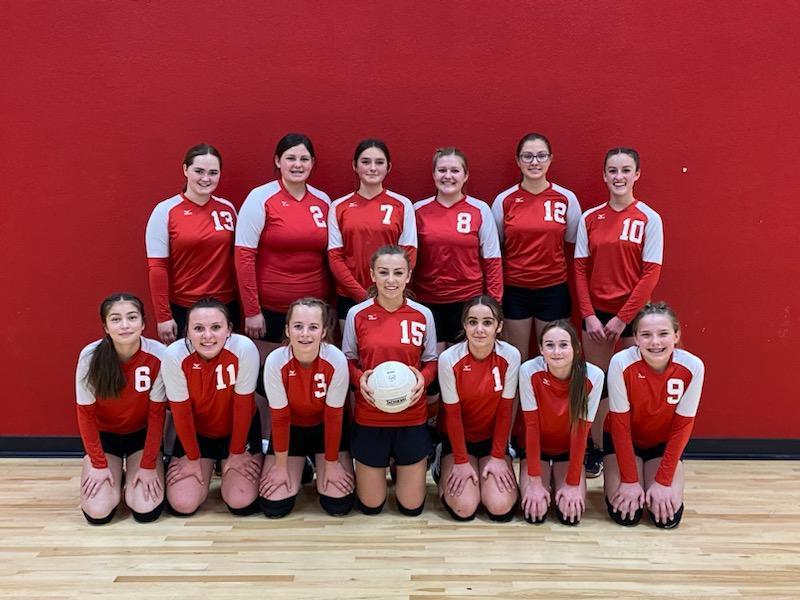 Shoutout to Dave Eisley, one of our school board members. Dave has served for 8 years on the school board and his final term comes to a close this month. As many of you know, Dave was a longtime educator in the school district and did so much for so many students. We have sure appreciated his steady leadership over the past 8 years. We will miss you Dave!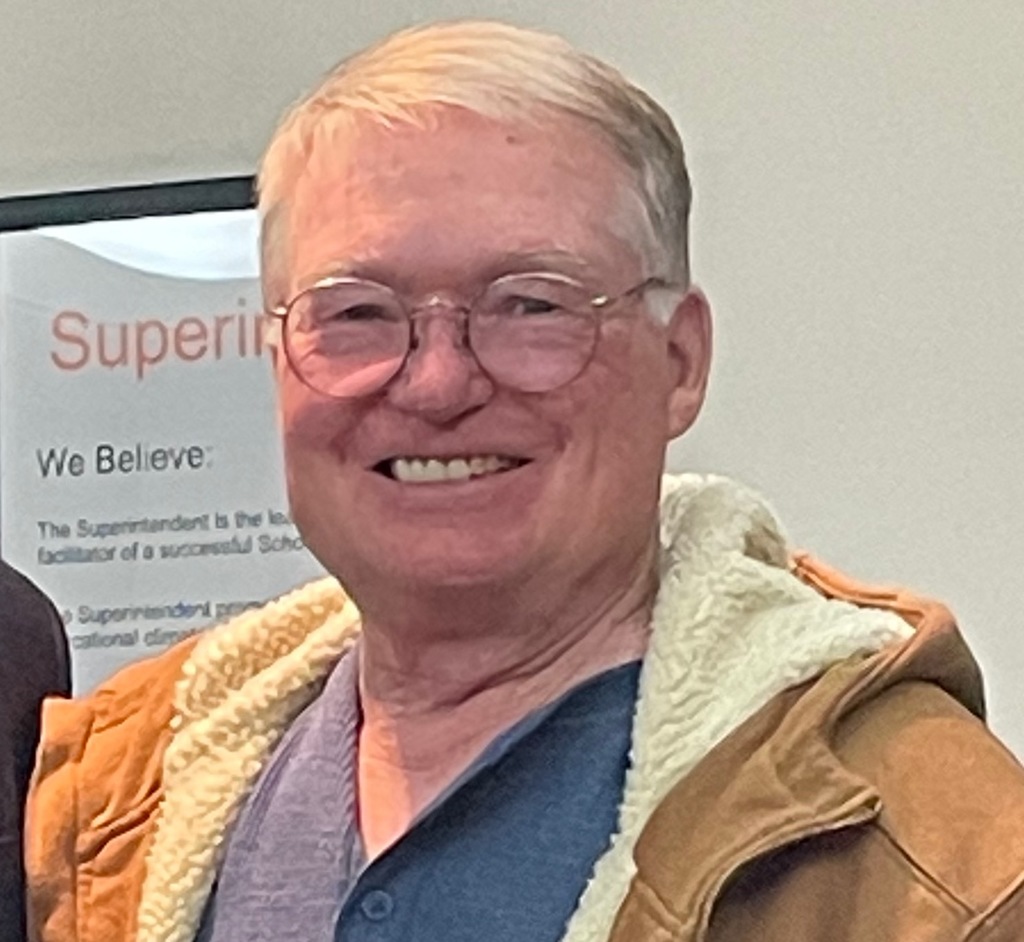 Buses are running on a normal schedule this morning. If you are driving to the schools, please be safe and drive slow as needed.

Little League Basketball information...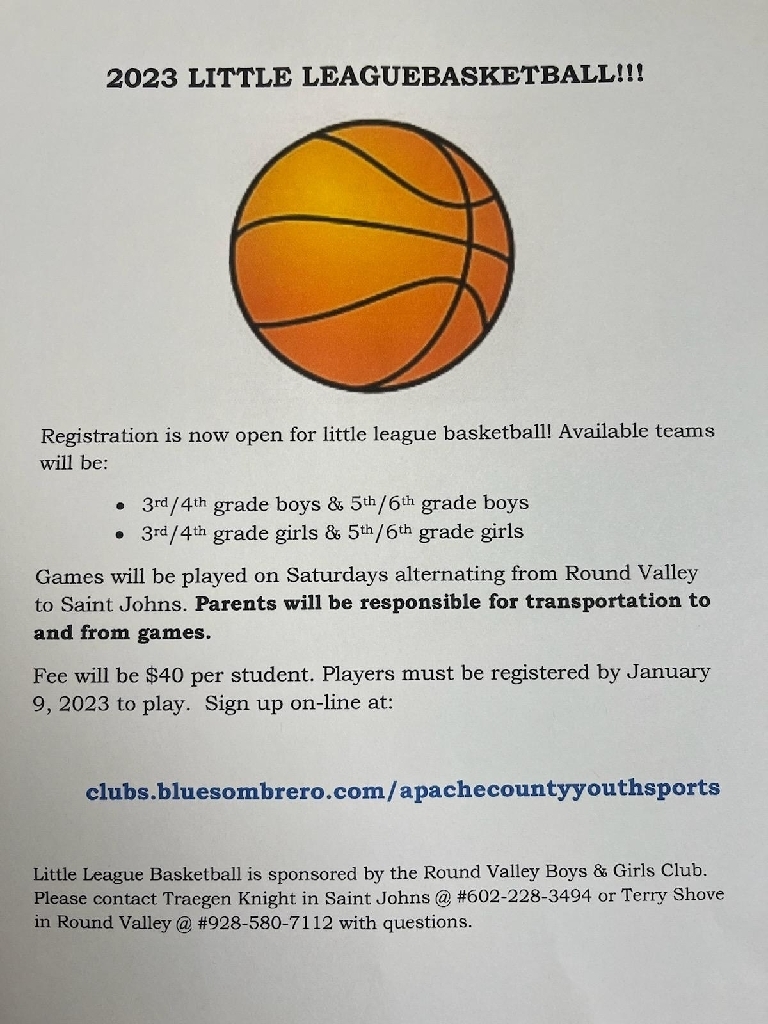 SJUSD Community, Just by way of information, we had one of our buses go off the road this morning. No students were on the bus at the time, and the bus driver walked away from it with no injuries. Our mechanics are currently working on the bus and we hope to have it up and running again soon.

The Honor Choir concert will start at 7pm tonight. See you there!

THANK YOU SJUSD! Now that election results are final, we wanted to thank all of you who voted to keep the DAA override in place in our district. We feel so fortunate to be a part of a community that has always been so supportive of our schools. We will continue to use this money in ways that benefit students and keeps our schools great. Thank you!!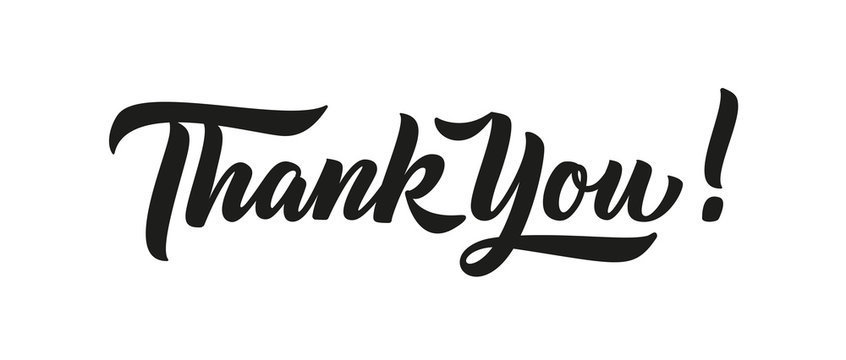 State Runnerup in 2A Volleyball! Thank you, girls and coaches, for a wonderful, exciting, successful season! Going undefeated at home and knocking out #2, #3 & #7 schools was quite an accomplishment! You made SJUSD proud!