Shoutout to Breonna Ellington, one of our amazing 1st grade teachers. Breonna just completed her master's degree, with an emphasis in reading education. This is a huge accomplishment as it represents hours and hours of schooling that Breonna did after work, while also raising a family. Her students will be the benefactors of her hard work for years to come. We feel very fortunate to have Breonna as one of our teachers!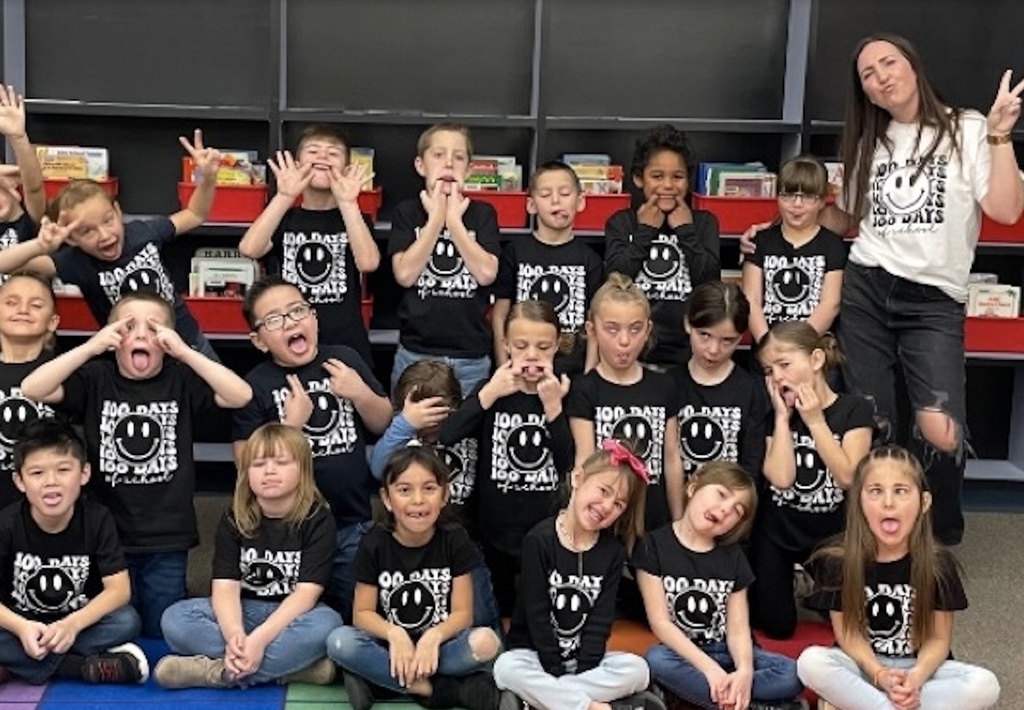 Looks like Mrs. Raban's class is getting ready for the 100th day of school! Our 100th day is Wednesday January 25, 2023!!!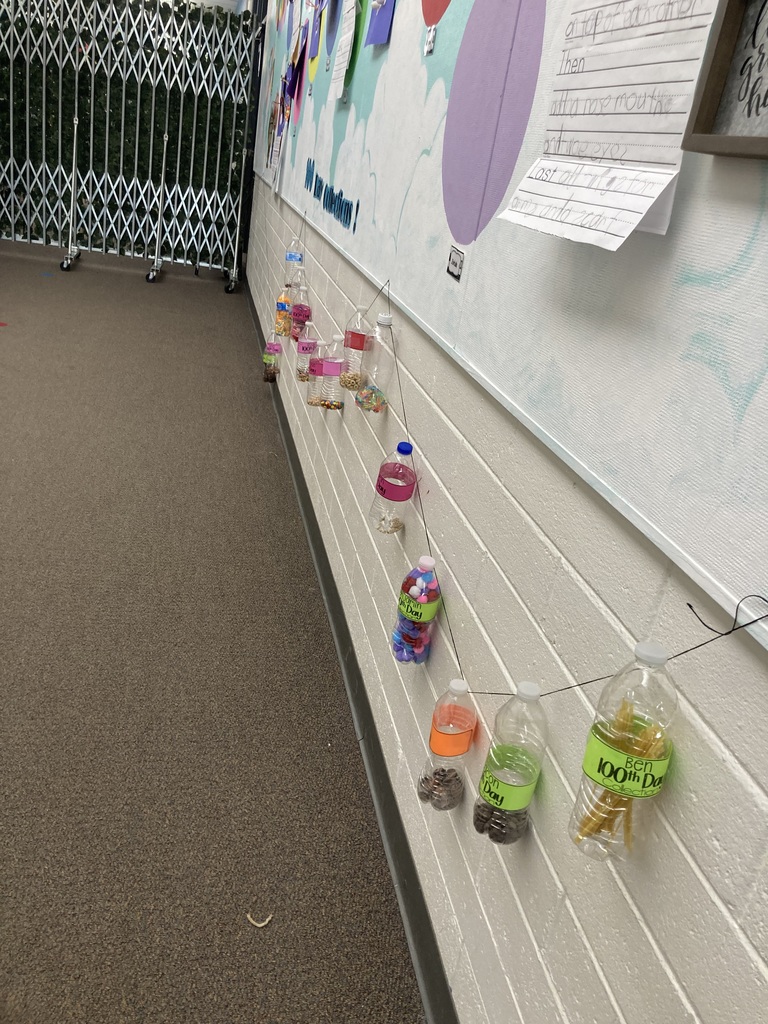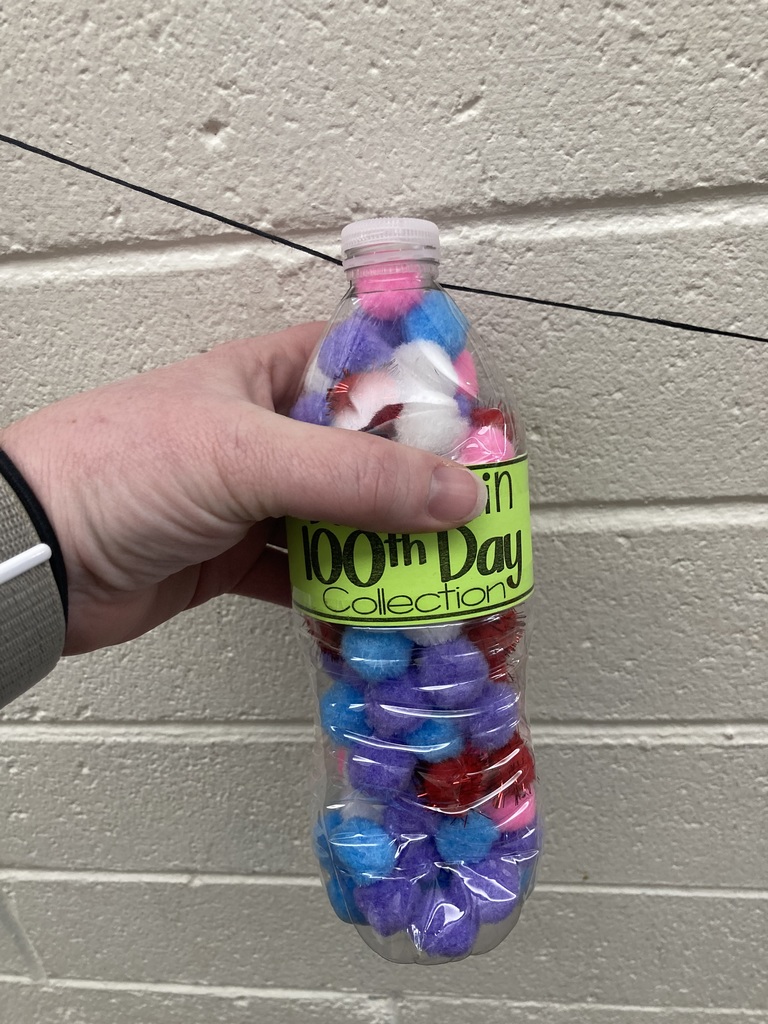 Due to icy conditions, the Hunt/Concho bus route will be on a two hour delay in the morning. All other bus routes will be on regular schedule.
It's chilly out there! Reminder of our Cold Weather Policy, as found in your parent handbook: Cold Weather We will only have inside recess during the school day, if the temperature is below 20 degrees F, or if there is heavy snow or rain fall. We do take into account the wind chill when determining the temperature. We have used this guideline in the district for quite some time. If your child does not have a coat there are many coats in the lost and found they can use. Of course kids with health issues can be exempt. Our policy is much like many other schools in the White Mountain areas. Children benefit from vigorous exercise and need to be given the opportunity to play outside whenever possible. Also please remember that the doors of the school are not opened until 7:45 am. Please send your kids with warm jackets and write their names on the tags. Our lost and found is getting quite full!

EXCITING NEWS! Over the past year, the school district pursued a grant (the Final Mile Project) that would bring a high-speed internet provider to St. Johns. Our hope in pursuing this grant was to provide an option for high-speed internet for our students in their homes while also giving community members this much-needed option as well. In short, after a long process, we were awarded the grant and Triad Wireless (based in Phoenix) has installed towers at each of our schools and is now offering high-speed internet plans to community members. Attached is Triad Wireless' flyer that includes their contact number for any community members who are interested. A "line of sight" from your house to one of Triad's towers at one of our schools will be needed. If you call Triad Wireless, they can provide more details. Please note that the schools and the district have no control over Triad Wireless or their services. Once you sign up with Triad, you will be dealing only with Triad, not the schools. Students who qualify for free or reduced-price lunches and others may qualify for a discount on their internet services through the Affordable Connectivity Program. See website for details:
https://www.fcc.gov/acp
We hope that this high-speed internet option can be beneficial to some in our community.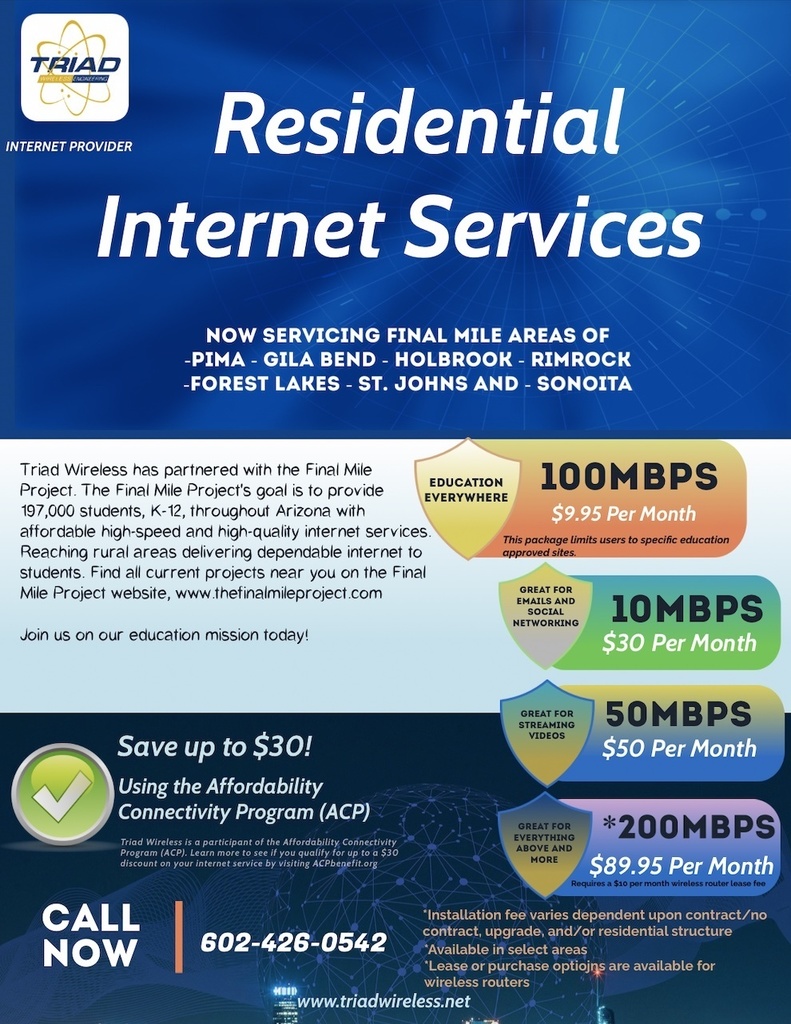 Thank you to all who purchased books from our Scholastic Book Fair in December. We were able to purchase the following books for our school library! *Rowley Jefferson's Awesome Friendly Adventure *2-Diary of a Wimpy Kid Dipper Overload *The Last Kids on Earth: Quint and Dirks's Hero Quest *I Spy Fly Guy *2-A Narwhal and Jelly Book: Narwhal Unicorn of The Sea *Fly Guy Presents: Dogs *Fly Guy and the Alienzz *Fly Guy's Ninja Christmas *Dog Man:Mothering Heights *Dog Man:Fetch-22 *Dog Man:Lord of The Fleas *Dog Man:Brawl of The Wild *2-Cat Kid:Comic Club Collaborations *Dog Man: Unleashed *Captain Underpants and the Preposterous Plight of the Purple Potty People *The Couch Potato *The Good Egg *We don't eat our classmates
Reminder: No school on Monday January 16th. Happy Martin Luther King Jr. Day!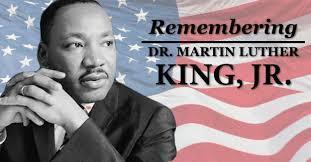 Coronado Elementary School is looking for a Part-Time Custodian ( up to 6 hours a day) beginning in January. Duties include cleaning classrooms/bathrooms after school, vacuuming, taking out trash, cleaning windows, and making our school shine. Please come join the Coronado Team! You must have a fingerprint clearance card. If interested, please apply at the district office. You can also print off an application on our website.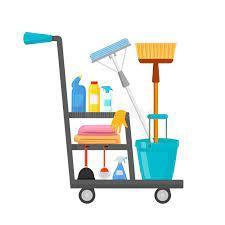 Stop the Bullying Poster Contest: Sponsored by the Apache County Attorney's Office. Submissions due January 30th.

Buses are running on a normal schedule this morning. If you are driving to the schools, please be safe and drive slow as needed.
Our annual Scholastic Book Fair will be next week! Great opportunity to purchase books for Christmas! Every year, we have kids a little too tempted and get sticky fingers. Please talk to your kids!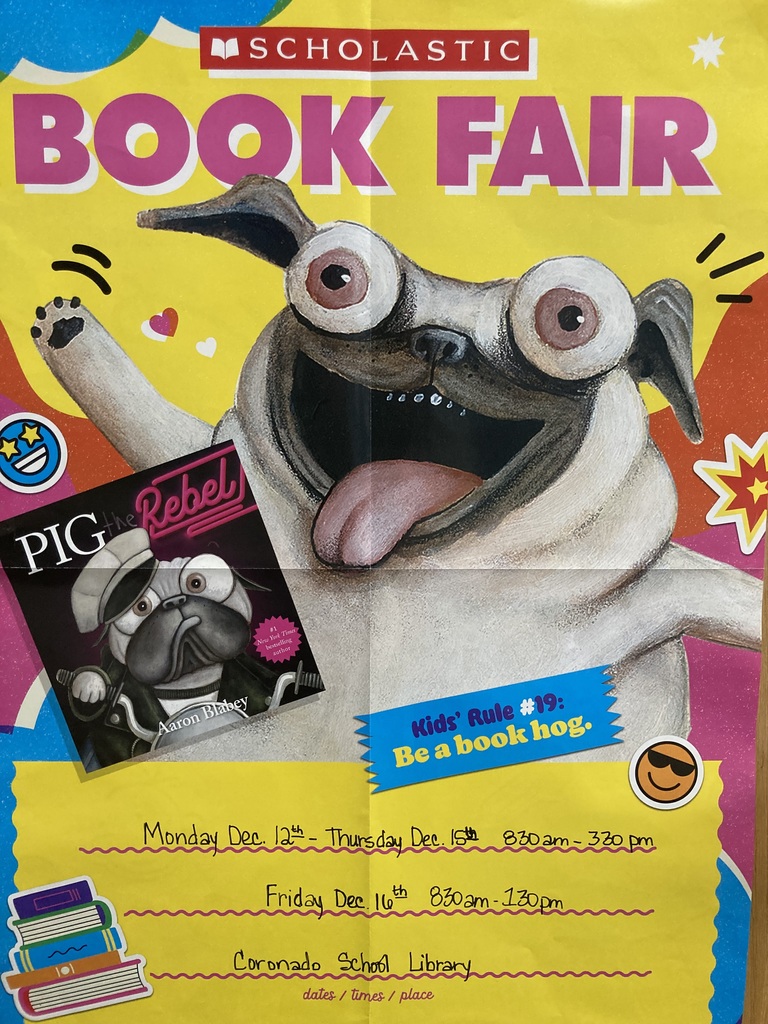 It's Parent Satisfaction Survey time! Please let us know how we are doing! Complete one survey for each child you have attending Coronado Elementary.
https://forms.gle/dmD9vyY3mDPM85Yx8
Turkey Day! Lunch for students who are not on free or reduced is $2.45. Adults and non-students will cost $6. Cash only please. Visitors must check in to the office and get a visitor's badge before heading to the Cafeteria. Lunch times are as follows: Full Day Kinder @ 10:55, 1st @ 11:30, 2nd @ 11:20, 3rd @ 11:50.
THANKSGIVING DINNER in the cafeteria! Tomorrow is the day we put on this special tradition and feast! If you plan on picking up a to-go order, you must call ahead at (928)337-3397. Please specify which school you will be picking up from. If you plan on eating with your student, you must stand in line with them. Meals for adults and non-students are $6.
2nd Grade is Thankful for hundreds of things! Love it!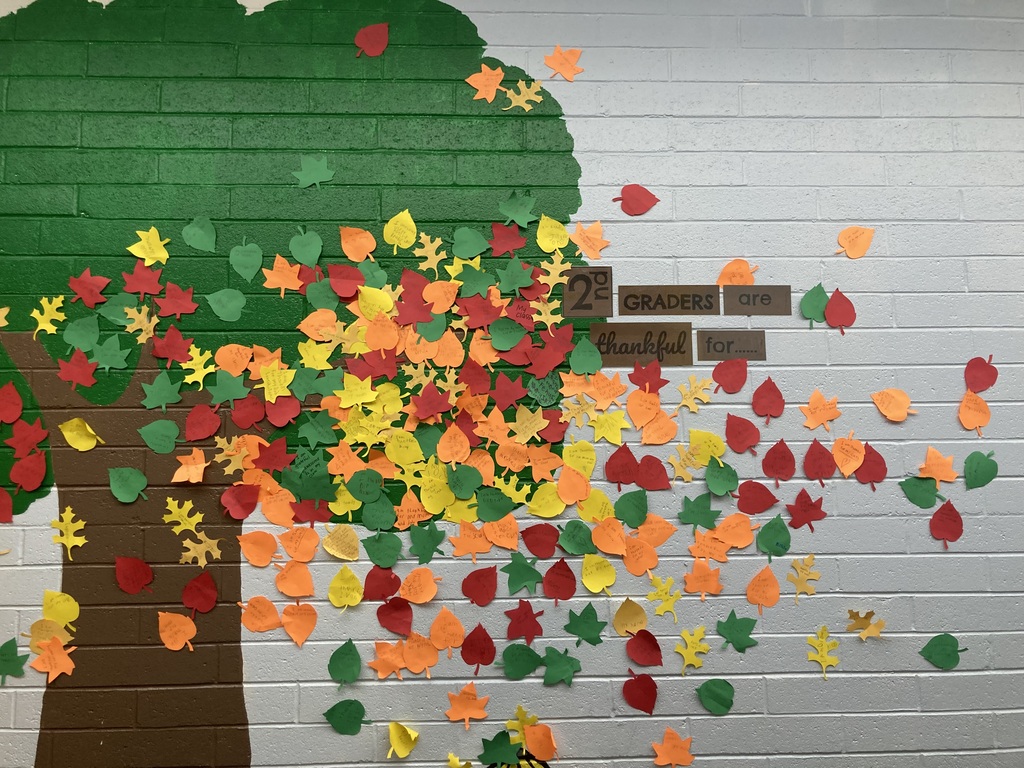 In order to gather data for our state required school improvement plan, I would love to get feedback from parents. If you have a moment, please complete this parent survey. Your feedback is imperative in helping us continue to improve as a school and staff in doing what is best for kids!
https://forms.gle/DdZKg72dkGL7vnAH9
Reminder: No school tomorrow in honor of Veteran's Day. Spend your day thanking our Veterans! Also paper copies of Harry Potter Permission slips went home today for anyone who couldn't complete the digital google form. Have a great weekend!