It's Parent Satisfaction Survey time! Please let us know how we are doing! Complete one survey for each child you have attending Coronado Elementary.
https://forms.gle/dmD9vyY3mDPM85Yx8
Turkey Day! Lunch for students who are not on free or reduced is $2.45. Adults and non-students will cost $6. Cash only please. Visitors must check in to the office and get a visitor's badge before heading to the Cafeteria. Lunch times are as follows: Full Day Kinder @ 10:55, 1st @ 11:30, 2nd @ 11:20, 3rd @ 11:50.
THANKSGIVING DINNER in the cafeteria! Tomorrow is the day we put on this special tradition and feast! If you plan on picking up a to-go order, you must call ahead at (928)337-3397. Please specify which school you will be picking up from. If you plan on eating with your student, you must stand in line with them. Meals for adults and non-students are $6.
2nd Grade is Thankful for hundreds of things! Love it!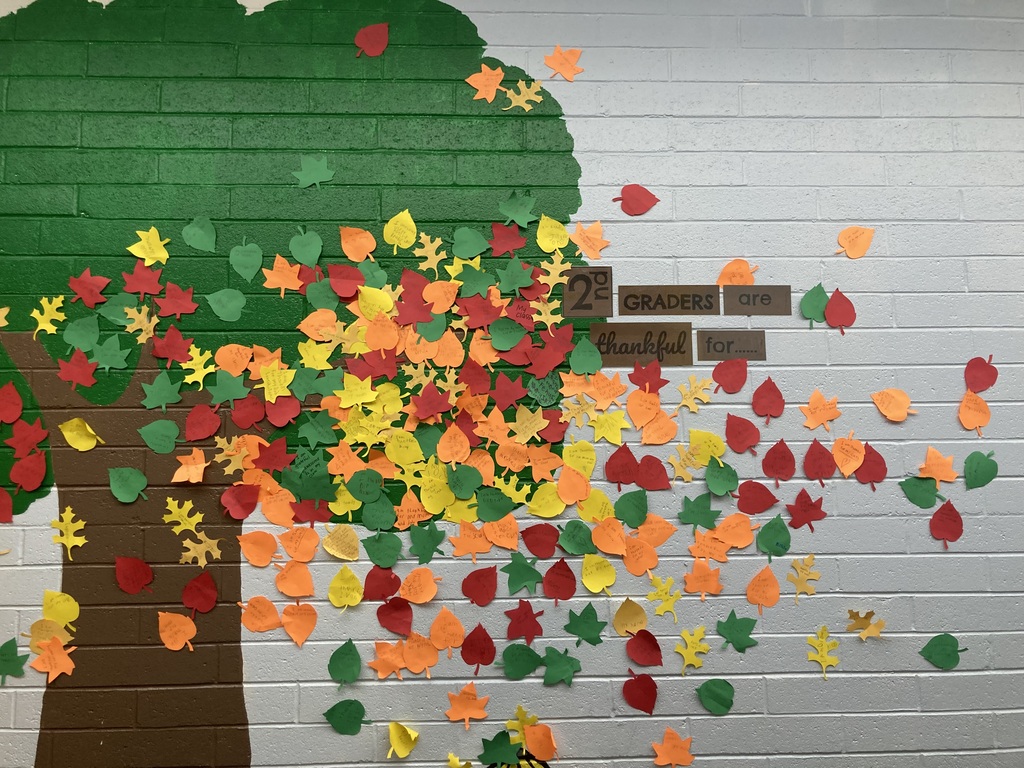 In order to gather data for our state required school improvement plan, I would love to get feedback from parents. If you have a moment, please complete this parent survey. Your feedback is imperative in helping us continue to improve as a school and staff in doing what is best for kids!
https://forms.gle/DdZKg72dkGL7vnAH9
Reminder: No school tomorrow in honor of Veteran's Day. Spend your day thanking our Veterans! Also paper copies of Harry Potter Permission slips went home today for anyone who couldn't complete the digital google form. Have a great weekend!
Don't forget to complete the Harry Potter Week Permission Form. Students without parent permission will not get to experience the full range of activities planned for them in the Library next week. Under the new law, we can't administer any student survey without parent permission. Thank you!
https://forms.gle/Jy4M7faFnEEu8KMm8

Site Council is happening tomorrow (10/26) at 3:30pm in Room 8 at Coronado Elementary School. Parents and community members are invited to attend. Site Council is a group of school stakeholders who get together a few times per year to discuss how our school is doing and how we can do even better. We would love your feedback and support.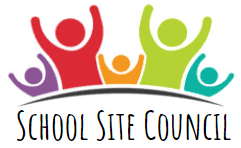 We've heard some rumors floating around and wanted to clarify so there is no confusion regarding dental screenings that occurred last week. Per request, this year we put the dental screening permission slip form in with the beginning of the year paperwork. It was North Country's Dental Screening Permission Slip form. If that got signed and returned, it was given to North Country personnel who came in last week. While each class was taught dental health, those with turned in permission slips where pulled one at a time and a quick dental screening was performed. Per state law, we did not perform any dental screening on any child who did not have a permission slip turned in.
Small addition to Parent Pick-Up coming next week. In an attempt to speed up the parent pick-up process and help teachers and staff load your children easier we are requesting that Parents write their child's last name on this tag and either put it on your dash board or hang it from your rearview mirror. These will be passed out at Parent Pick-Up starting on Monday of next week. Thank you!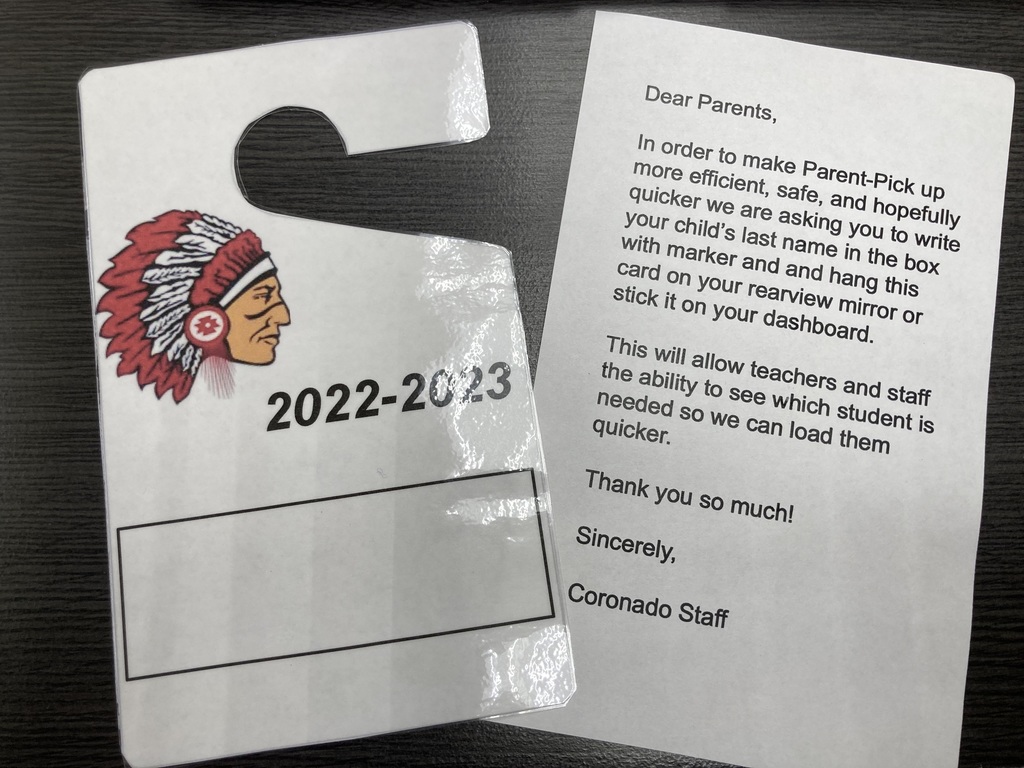 Reminder: Due to Parent Teacher Conferences, we will be releasing student early today and tomorrow. Kinder will be released at 11:10 and 1st-3rd will be released at 12:15. Make sure to stop in and visit with your child's teacher!
Red Ribbon Week is next week. It is a week dedicated to teaching students about making good choices and the harmful affects of drug abuse. To celebrate we will be having a door decorating contest (sponsored by the Apache County Youth Council) and small mini lessons throughout the week in the classrooms. We would like to encourage all students to wear the color red throughout the week to celebrate!